Community blog
News, updates, and community posts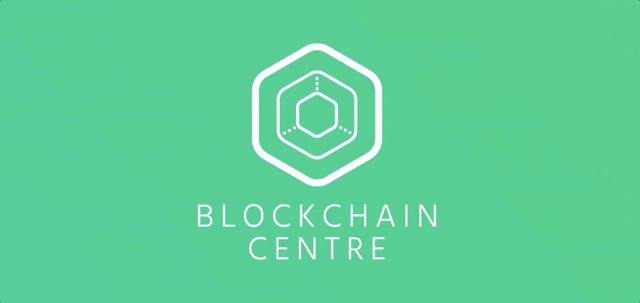 Founded in Melbourne in November 2014, The Blockchain Centre is the world's first Blockchain knowledge hub that focuses on education, coworking and community events. Blockchain Centre Melbourne has helped to launch blockchain startups, build a community and brand. This is unmatched in the industry globally and our success in Melbourne has made global expansion inevitable. Following the opening of a new Blockchain Centre in Shanghai on October 13, Blockchain Centre Melbourne is expanding to Europe, opening another centre in Vilnius, Lithuania. The signing ceremony was held on November 3
rd
, at the 'Intersekt Festival' (Australia's first and biggest Fintech festival). The Vilnius centre is to officially open in January 2018.
Intersekt Festival: From left to right, Leah Zhao, Allan Guo, Johnathan Ross, Thomas Gurvičius, Egle Nemeikstyte, Antanas Guoga, Martin Davidson, Simon Haman, Chris Pavlesic and Jason Lee
Attending the ceremony was Martin Davidson CEO of Blockchain Centre, Blockchain Global COO Allan Guo, Minister of EU Parliament Antanas Guoga (Tony G) and many others. Martin Davidson gave a few words on the importance of Blockchain Technology and expansion, "Blockchain education is vital for every society to fully benefit from this technology for the betterment of all humanity. By partnering with such a prominent and progressive Blockchain technology entrepreneur and Minister of European Parliament Antanas Guoga T and his team, the new centre in Lithuania is destined to succeed."
The opening of the new Blockchain Centre will bring more opportunities for blockchain to Europe's Baltic states. "The application of blockchain technology can empower citizens to enjoy transparent, secure, smart & faster governance," Tony said. On 11th Oct, Lithuania's central bank became the latest financial institution of its kind, releasing new guidance for those seeking to organise an initial coin offering (ICO) in the country.
" Blockchain Technology will fundamentally change the way how financial sector operates. Australia has a very strong blockchain community thanks to amazing work that Melbourne's Blockchain Centre doing. I am very proud to bring its best practice to Lithuania and set up the first Blockchain centre in Europe in Vilnius the capital of Lithuania," said Egle Nemeikstyte CEO of Blockchain Centre Vilnius.
Blockchain Center Shanghai Branch opened
Thursday 19th October 2017
Lead: Blockchain Center, the world's first nonprofit blockchain knowledge and entrepreneurship community center, opened at Na Xian 800, an incubator of Zhangjiang Group – Zhangjiang Venture Workshop.
On October 13, Blockchain Center Shanghai Branch, the world's first nonprofit blockchain knowledge and entrepreneurship community center, opened at Nanxun 800, an incubator for Zhangjiang Group, and Zhangjiang Venture Manila, home to dozens of businesses in the blockchain industry Top experts and hundreds of professionals interested in the blockchain industry exchange and discuss the opportunities and challenges of the future development of Blockchain Technology and the endless possibilities of multi-area integration.

Blockchain technology is hailed as the next revolution in the Internet and the mobile Internet revolution. The White Paper, "Realizing the Potential of a Blockchain," was officially released by the World Economic Forum, pointing out that the blockchain can create unprecedented opportunities and promote the creation and trading of social values, transforming the informational Internet into a new era of value-added Internet.
In recent years, the Chinese government has also created an environment for the development of blockchain technology through the promulgation of relevant policies to promote the rapid development of the blockchain industry in our country. For the first time in the "13th Five-Year Plan for National Informatization" released by the end of 2016, blockchain technology was included as a key engine for promoting information technology innovation, upgrading industrial structure and promoting sustainable development .

The opening ceremony was hosted by Layla Dong, a member of the World Economic Forum Global Outstanding Youth Board. The opening ceremony was held in four sessions: 1. Zhang Jiang Venture Workshop @ Naixian 800 Leader – Midsummer, Trade Commissioner, Australia Trade & Investment Committee & Australian Director General in Shanghai Consul Consulate (Commerce) -Susan Corbisiero and Blockchain Center Global Director & CEO -Martin Davidson made opening remarks respectively. 2.NEM and freeCodeCamp China signing ceremony. 3. Economist Business China Editor-in-Chief Wu Chen talks on the theme of "Future of Blockchain Technology" Blockchain Global Founder & CEO – Sam Lee. 4. Sam Lee held a roundtable discussion on "Blockchain X" with many guests.

As the world's first professional blockchain technology exchange community, this opening ceremony invited more than 20 industry experts and scholars to attend, including: Blockchain Global COO-Allan Guo, member of NEM Foundation-Nelson Valero, founding of freeCodeCamp China Jack Jin, Editor-in-Chief of Economist Business China – Wu Chen, Founder and Founding Chairman, Loopring – Wang Dong, UAI Founder & Chief Scientist – Zhu Xiaogu, Founder, Future Business Lab & Co-Founder, United Valley – Huan Jing Yu, Assistant professor at The Program on Creativity + Innovation (PCI) NYU SHANGHAI-Christian Grewell, Open Source Evangelist-Richard Lin and many other professionals share their insights on blockchain technology.

Opening Speech: Share the development pattern of blockchain industry
In his opening remarks, Martin gave a brief introduction to the current status of the Blockchain Center: In order for the community to benefit from this disruptive new technology, blockchain technology, education is the key and the vision of the center is to create a The global community enables people to freely learn and understand how to use this technology to create new business services and applications.

The Center also actively helps the government to formulate corresponding regulatory regulations and advise the Australian Department of Victoria's Economic Development to help them understand Blockchain Technology and its applications to legitimize and educate the blockchain technology in Australia. This is also echoed by Australian Trade and Investment Commission business commissioner Susan Corbisiero, who said blockchain technology has steadily increased its daily usage in the blockchain-related regulatory rules that helped shape and revise it, and that the Center It also helps educate and train talented people, incubate outstanding technical teams, speed up the development of blockchain technology in Australia, and bring about tremendous changes in Australia's social life. I hope that after the establishment of Shanghai Sub-center, Chain technology, the development of benign ecology have the same favorable impact.


To promote cooperation: NEM and freeCodeCamp China site contract
After the establishment of the center in Shanghai, the first cooperation was the cooperation between NEM and freeCodeCamp China. In the future, both parties will cooperate in the promotion of blockchain technology, including free or chargeable blocks of NEM for freeCodeCamp users Chain technology learning materials or training programs to train more and more excellent programmers to contribute to the development of China's blockchain industry. Both parties held a signing ceremony at the opening ceremony.

Dialogue: Exploring the Future of Blockchain Technology
As one of the "focal points" of this opening ceremony, "Dialogue with wu chen" was presided over by Professor Wu Chen, editor-in-chief of China Economist Business Forum, and Sam Lee, CEO of Blockchain Global, Opportunities and challenges facing "" the future direction of development of blockchain technology "and other topics to exchange and explore.


The World Economic Forum recently listed the blockchain as the top 3 of 10 emerging technologies, a key feature of which is Unstoppable, permissionless. Mr. Wu Chen said that people now regard the blockchain as the Internet in the early 1990s, as an important intermediary for storing, moving, translating, exchanging and managing various assets. Blockchain technology may be like the Internet Technology has the same far-reaching impact. Sam believes that the application of blockchain technology in trade finance and the Internet of Things will bring about disruptive changes.

Collision point of view: a total of blockchain technology unlimited integration of many possibilities
The opening ceremony also specially prepared Panel link, which is also the focus of "focus" two. Invited to the block chain technology development, research and investment professionals and many other aspects: Blockchain Global CEO – Sam Lee, Blockchain Global COO-Allan Guo, Open Source Evangelist-Richard Lin, Loopring Founders & Foundations Chairman – Wang , UAI Founder & Chief Scientist – Zhu Xiaohu, Founder of Future Business Lab & Co-Founder of United Valley – Huan Jing Yu, is able to interpret and share the infinite possibilities of multi-domain integration of blockchain technology in order to bring together elites from all walks of life The exchange of discussion provides a great opportunity.


Guests from the perspectives of artificial intelligence, finance, entertainment, retail and other aspects of the development trend of blockchain technology integration.
Artificial intelligence: Blockchain technology is an underlying support technology, on the basis of which a huge training database can be built. This highly efficient distributed algorithm enables artificial intelligence to be applied to all walks of life, which is one of them . Second, just last month Artificial Intelligence designed the AI to beat the best human player in the D OTA 2 one-on-one game, which means combining Blockchain with artificial intelligence , We can design safer and more powerful, individual-specific AIs that will also be used to solve some of the challenges humans face today.
Financial Industry: The natural attributes of the blockchain have determined its enormous potential for use in the financial sector. The application of blockchain technology in the financial industry has also developed very good examples. However, we should pay more attention to the changes brought to the traditional financial industry after the blockchain has a certain basic application, such as property registration, derivatives Quantitative, futures and many other aspects.
Entertainment Industry: Although China's GDP per capita can not be compared with some developed countries, the mass of the entire entertainment industry does not lose most of the country. If we can further apply blockchain technology to IP investment, fan economy and fan crowdfunding, then the mass of entertainment industry in China is very imaginative.
Retail: The application of blockchain technology can change the present situation that all individuals' Internet behavior data is completely dispersed. It can unify all the ID behavior data of individuals and help to establish a precise personal identity model and a more comprehensive recommendation system.
Blockchain Centre in partnership with Wooranna Park Primary launch the worlds first Blockchain Bus education program
Tuesday 22nd August, 2017

Blockchain education and outreach to the wider community reached new levels today with the Blockchain Bus project kicking off by covering two locations in one day!
The Think Digital Coach is a hi-tech 14 metre mobile classroom that "Teaches Tomorrow's Technology Today" through engaging hands-on digital education, experience and entertainment to Regional, Rural and Remote Australia.
Blockchain Centre has three pillars of focus which are education, coworking and community events.
Around 60 students from Wooranna Park Primary School participated in learning about Blockchain Technology using Virtual Reality.
We then set out with some students from Wooranna Park Primary School to teach some life time learners at the University of the Third Age (u3a.org.au) about the technology. We went in depth into Proof of Existence, Altcoins, how the Blockchain works, Proof of Work and real time transactions on the network!
Blockchain Centre members along with industry representatives were invited to 'Friends of Blockchain' event at Parliament House, Canberra
Thursday 10th August, 2017
Senator Jane Hume, Adam Poultin and Senator Sam Dastyari. Source: Martin Davidson i-phone 🙂
Federal Labor and Liberal parliamentarians have put political differences aside and joined forces to support Australia's burgeoning blockchain sector, with the first meeting of the Parliamentary Friends of Blockchain group held in Canberra this week.
The development comes as the value of bitcoin — a digital 'cryptocurrency' built on the blockchain — is currently experiencing record highs, with the price per bitcoin soaring to $4,251 at the time of publication, compared to less than 10 cents per bitcoin in 2010.
Read: What's blockchain and does it matter beyond fintech?
Labor Senator Sam Dastyari and Liberal Senator Jane Hume have been instrumental in convening the group, which came together at the event at Parliament House along with more than 100 industry stakeholders across government, corporate and startup sectors, according to a statement from the Australian Digital Commerce Association (ADCA).
Nicholas Giurietto is the chief executive of ADCA, the industry body for Australian business investing in the blockchain, and was a key player in bringing the blockchain group together.
"I met with the US congressional blockchain caucus leaders in Washington in March, and thought, 'this is a great idea'. We went to our contacts in the Australian Parliament, and Senator Hume and Senator Dastyari agreed," Giurietto tells StartupSmart.
Giurietto addressed the group at Tuesday's event, according to reports from ADCA, saying in his address that "smart countries will take advantage of blockchain technology to renew and strengthen their economies and cement their place among a small group of global economic leaders".
Giurietto encouraged cooperation between government, regulators and industry professionals in furthering the adoption of blockchain technology in Australia, as commercialisation of blockchain technology "requires deliberate collaboration between policy-makers and industry,".
"I hope that the formation of the Parliamentary Friends of Blockchain comes to be seen as a key moment when Australian business and government came together to press the accelerator pedal on blockchain adoption," Giurietto said at the event.
Senator Dastyari told the event Australia has a choice as to whether it is "going to follow or are we going to lead", when it comes to using the blockchain technology, according to InnovationAus.
"We can't compete with our Asian neighbours when it comes to producing cheap goods and services anymore," he said.
"We can compete when it comes to financial services, but that is going to mean big, bold decisions."
As a co-convenor of the group, Senator Hume believes blockchain technology has potential outside of just financial institutions, with the ability to influence a multitude of Australian services and systems.
"Blockchain has the ability to revolutionise business transactions, hospital record systems and academic research, to name just a few. It has endless potential to improve the lives of all Australians and I am excited to see where it will take us," said a spokesperson on behalf of Senator Hume.
"The level of support for the Parliamentary Friendship Group launch demonstrated the high level of interest and eagerness by all stakeholders and reinforced my confidence in the future of this technology," the spokesperson told StartupSmart.
The future of blockchain in Australia
Martin Davidson, co-founder and chief executive of Melbourne co-working space Blockchain Centre, attended the event in Canberra and tells StartupSmart it is a "great thing that there are advocates for exploring this technology from within government and bringing attention to the technology".
"It's a positive that will help people become more educated about what blockchain is and the opportunities in the industry … it really comes down to educating the different legislative departments like ASIC [Australia Securities and Investments Commission], APRA [Australian Prudential Regulation Authority], the Treasury and the banking system," Davidson tells StartupSmart.
Davidson says that while such parliamentary initiatives have the potential to encourage blockchain startups to disrupt traditional financial institutions, "regulation tends to move quite slowly [in the finance sector] because it's in the business of protecting consumers".
Instead, he believes the initiative will likely serve to enhance the exposure of blockchain technology and facilitate greater education about its future applications.
"I think we are in the stage where it's about education and awareness: the government can help by offering exposure to blockchain startups," Davidson says.
"Our focus [at the Blockchain Centre] is on education, co-working and community events, and expanding overseas … Australia really has an opportunity to put its best foot forward and help the ecosystem [with this parliamentary group]," he says.
Also in attendance at the event were Senator David Leyonhjelm and representatives from blockchain-focused startups Everledger and CoinLoft, and Bitcoin investment fund Cloud Break Asset Management.
This article was taken from-
http://www.smartcompany.com.au/startupsmart/news-analysis/parliamentarians-eager-to-press-the-accelerator-on-blockchain-adoption-with-bipartisan-group/
Educational technologist and Blockchain Centre community member Kieran Nolan appears in The Age
Friday 4th August, 2017
Eight-year-old computer prodigy Seth Yee has swapped his home in Singapore for Dandenong North, drawn by a program at a local primary school where students are learning how to build the next Bitcoin.
In what is believed to be a Victorian first, students at Wooranna Park Primary School are being taught how to use the software behind Bitcoin to create their own security-encrypted digital currency.
Seth's father, Ray, said the family had searched far and wide to find a school such as Wooranna Park which would stimulate their son, who was building virtual spaceships on a NASA program when he was six.
"I think it is opening up a lot for him," said Mr Yee.
Under the supervision of Kieran Nolan, a network engineer turned teacher Seth's fellow students, most of them in grade five and six, spend three weeks programming the new currency called "WoorannaCoin"
WoorannaCoin has no dollar value – it is set up on a platform allowing people to create mock alternatives to Bitcoin – but Mr Nolan said the priority is to teach students the software behind Bitcoin, called Blockchain.
"I think it is going to be as important as coding in schools in the coming years," he said.
"It's a way of teaching financial literacy, digital literacy … it teaches students how networks talk to each other.
"If students don't have these skills now, schools are doing them a disservice.
"If you only look at numeracy and literacy, that won't get someone a job in the future, they need to have these skills."
Bitcoin has stolen headlines for revolutionising digital financial transactions, but the market has been subject to booms and busts.
Blockchain however, which allows users to make anonymous, secure payments that cannot be forged, reversed or stolen, is now being trialled for other uses – elections, health record storage and property transactions.
Mr Nolan's students are using Blockchain to build a transparent and secure voting system.
Using the technology has also empowered students to control their online data, said Mr Nolan, as Blockchain uses a peer-to-peer network, which means it is not regulated by a centralised authority.
This means that the student's data cannot be stored and exploited by a third party.
"I think it's important for them to learn about trusted third parties, whether that be Facebook, Google or YouTube, that their data doesn't belong to them."
Impressed by the scale of innovation, a US-based software developer and funder Andrew Kwon donated 21 Bitcoins (the equivalent of $30,000 at the time) to the school during a visit six months ago.
It is believed this is the first time an Australian school has received Bitcoin donations.
Half of the fund – controlled by Mr Kwon – has paid for computer hardware for a new high-tech centre, equipped with virtual reality goggles, 3D printers, networking equipment, a Microsoft HoloLens, a programmable robot and drones.
The other half will be spent on computer hardware that the students will vote on.
This new centre, to be called the "Blockchain Headquarters" is where students will learn about the process of raising funds for new currencies and run their own mock kickstarter campaign.
As well as learning what he can, Seth Yee is running a weekly session teaching students how to code and use the Blockchain.
"He is being more creative about the things he can do," his father says.
"He is also helping to teach some teachers how to set up computers and use programs."
This article was taken from:
http://www.theage.com.au/victoria/a-gifted-boy-left-singapore-to-enrol-in-this-public-school-20170803-gxoger.html

Kieran Nolan and Martin Davidson at Blockchain Bus project
Blockchain Centre donates $1085 to The Big Umbrella at their CBD social enterprise 'Bean Good Cafe'
Saturday 1st Aug, 2017

Blockchain Centre, with the help of the Blockchain Melbourne Meetup community raised $1085 from 2 special community events featuring the NEM Foundation and Nitin Gaur from IBM.
A special mention of appreciation also to Lon Wong, the President of NEM Foundation for donating over $400 towards the total. Blockchain Centre looks forward to partnering with NEM Foundation on more social enterprise projects around the world.
Thank you everyone who donated and if you're in the CBD visit Bean Good Cafe 200 Queen St for awesome food and coffee.
For more information on Bean Good Cafe, visit-
http://thebigumbrella.org/projects/bean-good-coffee/

An evening with IBM Global Director of Blockchain Labs – Nitin Gaur
Mon 31st July, 2017

This event was among our biggest to date with over 200 people in attendance to hear Nitin, one of the worlds most prominent thought leaders speak about Blockchain.
Nitin spoke about the Hyperledger project, Blockchain technology for developers, trends he's been observing locally and globally and the work IBM are engaged in with clients around the world.
After the presentation at the Oneroof events space, more networking with Nitin and food and drinks were served at the Blockchain Centre.
Thank you everyone who attended the event and a big thanks to Nitin from IBM for providing such an informative presentation on Blockchain tech.
For those who were anable to make it or get the chance to speak wityh Nitin, he's written many articles on Blockchain, many of which are on his Linkedin page should you wish to read more:
https://www.linkedin.com/pulse/enterprise-guideline-blockchain-adoption-pragmatic-approach-gaur
Thank you also everyone who kindly donated to help us raise $320 on the night for our charity partner The Big Umbrella.

Blockchain Global to power NEM exchange – Special Community Event
6:00PM July 27, 2017
Bitcoin might get all the headlines but one of its lesser known compatriots in the cryptocurrency world, NEM, has turned to Australian expertise for a leg up.
Melbourne-based Blockchain Global is set to power a dedicated cryptocurrency exchange platform built exclusively for NEM, which has a market share of $1.5 billion and is the sixth most valuable blockchain token in the world.
Launched in 2015, NEM is a peer-to-peer cryptocurrency and Blockchain platform and the organisation in charge of spreading the message — NEM.io Foundation — is on a $40 million mission to expand NEM's global reach.
The initiative has already seen the foundation and Blockchain Global recently open a Blockchain Centre in Kuala Lumpur Malaysia to act as a co-working space and incubator for blockchain companies.
The exchange is the next step in the unfolding strategy, according to the foundation's president Lon Wong, who added that NEM is better placed than a host of other lesser known cryptocurrencies when it comes to challenging Bitcoin and Ethereum.
"Bitcoin is just a stored valued, it hasn't got much utility beyond that," Mr Wong said.
"If you're talking about Ripple, it's a very application specific technology in terms of it's more for correspondent banking. And when you look at Ethereum it's a world computer system, which is basically a network of machines that is set up to execute programming code and business logic."
"NEM on the other hand, is a blockchain technology that enables transaction in a more enhanced and better featured solution as opposed to what Bitcoin, Ripple and Ethereum offers," he added.
Unlike Bitcoin, which is currently trading at $3,200 per unit, NEM is worth 15 cents per unit.
Blockchain Global previously built ACX.io, Australia's largest Bitcoin exchange by volume with over $600m worth of bitcoins traded to date, and company CEO Sam Lee said that NEM has some distinct features that are likely to help with adoption.
"The NEM exchange is the world's first platform built for a foundation in the blockchain space allowing for better cross market price discovery for tokens created using the NEM platform," Mr Lee said.
"NEM, unlike Ethereum, is a more developer friendly blockchain because it enables programmers to build without learning an entirely new programming language."
The exchange will be built by white-labelling the technology powering ACX and according to Mr Lee, allow NEM Foundation to take full control of developing its smart asset offering.
"Blockchain technology is poised to revolutionise the way we transact and disintermediate middlemen on a global scale, so we're looking forward to pioneering the growth of dedicated cryptocurrency exchanges like this one," he said.
This post was taken from 'The Australian' publication, written by Technical Editor, Supratim Adhikari. Follow Supratim on Twitter – @SupratimA
Thank you to everyone who kindly donated at the event to support Blockchain Centre's social enterprise and charity partner The Big Umbrella. We raised a total of $332. Thank you.
NEM Foundation training day for Blockchain Global and Asta
Thursday, 27th July 2017
This special training day event was held at the Royce Hotel on St Kilda Road and co-ordinated by Jason Lee who's been working with us on strategic alliances, partnerships and global expansion.
The Global President of the NEM Foundation Lon Wong and the leadership team presented to us on Blockchain and Cryptocurrency.
We strongly believe these technologies will play a significant role in our lives over the coming years. This was an event in partnership between Asta, NEM Foundation and the Blockchain Centre.
About the speakers:
Lon Wong, Founding President
Kuala Lumpur, Malaysia & Sydney, Australia
Lon Wong is the Founding President of the NEM.io Foundation overseeing much of its development of its early years and its current strategic growth. With more than 30 years of serial entrepreneurial experience throughout the years, he was involved in businesses spanning from engineering consultancy, software development, networks, to ISP wireless broadband business. He has exited as least 4 of these businesses after having nurtured and grew these businesses to commercial success and sustainability. In addition to his mechanical & electrical (M&E) practice, he actively served as the Vice-President of the Association of Consulting Engineers, Malaysia where he has published engineering articles on various engineering and computer topics. He is also a member of the Malaysian National Council for a building-integrated photovoltaics project. As a social impact investor, he stills have an interest in and supports an autism centre in Petaling Jaya, Malaysia.
Lon has been instrumental in some of the designs of the NEM blockchain technology and have written much about it, including publishing two papers on the technology. He has filed a patent on the utilisation of the blockchain as a representation of fiat money and have spent at least 4 years fulltime in the development of the blockchain project. Lon is very knowledgeable on the utilisation of blockchain solutions and is undeniably one of the world leaders in the utilisation of the technology.
Lon holds a Bachelor of Engineering with Honours in Electrical Engineering from the University of New South Wales, Australia and today travels extensively to promote the NEM blockchain to enterprise, governments and academia across the globe.
Jeff McDonald, Founding Member & Vice President
Oklahoma, USA & Daegu, South Korea
Jeff McDonald is an academic with over 15+ years of experience in the field of education with a Master of Arts, Ethics & Religious Studies and Communications (Peace and Conflict) from the University of Kansas and a Bachelor of Arts, Psychology from Oklahoma State University. Originally from Oklahoma, Jeff resides in South Korea where he worked as an assistant professor at Keimyung University from 2008-2017.
He currently serves as the Vice President and Council Member for the NEM.io Foundation managing and overseeing the operations and administrative coordination for the organisation. He is also tasked to oversee the NEM community relations with focus on building the adoption of the NEM blockchain technology in various sectors globally, as well as to promote and market the cryptocurrency of NEM.
Blockchain Centre, Blockchain Global and DTI represent the Australian Blockchain Industry-  Consensus NYC 2017
Monday 24th July.
Consensus NYC 2017 was the world's largest conference in Bitcoin and Blockchain history with over 2500 people in attendance at the Marquis Hotel, Times Square, NYC.
CEO Sam Lee and venture partner Jayden Wei represented Blockchain Global while Martin Davidson represented the centre's education. coworking and community event activities. One other centre member to be part of the Austrade delegation was DTI (Distributed Technologies Institute) Founder and CEO Josh Buirski.
The conference was a huge success, not only due to it being fuelled by an enthusiastic, energised and bullish crypto market reaching all time high valuations, but by offering the opportunity of Blockchain business networking with key players from all over the world.
From Bitcoin Core developers, alt coin developers, venture capitalists, politicians, lobbyists, bankers, libertarians, crypto anarchists, social change makers, crypto billionaires and everyone in between, it truly was a unique experience and a memorable moment in time of the industry's evolution.
Congratulations to all the Australian Blockchain businesses who were invited to represent Austrade at the conference.
Blockchain Centre was proud to contribute with 3 of its member businesses to the delegation and we look forward to supporting more Australian Blockchain trade missions.
We would like to recognise and thank the hard work and very long hours put in by Nick Giurietto from ADCCA and Alan Tsen from Fintech Victoria and Blockchain Melbourne Meetup organiser, who were instrumental in making this event happen.
What was the Austrade Blockchain mission about? 
The Australian Blockchain delegation to Consensus 2017, was an initiative of the Australian
Trade and Investment Commission (Austrade), in partnership with Data61, and the New South Wales State Government and the Victorian State Government.
The size and scope of the delegation demonstrated Australia's leading role in the adoption of blockchain technologies.
The Australian blockchain delegation to Consensus 2017 provided an outstanding opportunity to collaborate, learn and build partnerships with leading industry players, investment groups, academia, and likeminded startups. The Australian companies joining the mission have innovative solutions across the spectrum of industry applications, from digital currencies to smart contracts and identity management.
Monthly Bitcoin Blockchain 101 Workshop – attendees go through the (One) Roof!
Monday 24th July.
Since November 2014, the Blockchain Centre has been the home of Bitcoin and Blockchain education, coworking and community events in Australia.
As the ecosystem has grown, so has interest in blockchain technology and our education workshops. It's now reached the point where our own events space which holds up to 80 people is no longer big enough for some of our events! Fortunately, we're literally next door the very awesome Oneroof womens coworking and events space meaning we're able to host bigger events to accommodate the growth in numbers.
A big thank you to Oneroof for their support of the growing Blockchain Centre community and business ecosystem.
So whats the Blockchain 101 workshop all about?
For those of you who've heard about Bitcoin or the Blockchain, but have never bought bitcoin or experienced blockchain technology, then this workshop is designed for you!
You'll learn the basic essentials everyone should know before using Bitcoin and blockchain tech in a safe and secure manner.
Organisations such as schools, government departments and the world's largest corporations and technology providers are researching, developing projects and investing into Blockchain Technology.
This workshop is hosted on 3rd Wednesday of each month, from 6 – 7pm by Martin Davidson, Global Director and CEO of Blockchain Centre.
After the workshop, you can join the tribe and mingle with our Meetup regulars for the weekly 'Talk and Trade Bitcoin' at the Blockchain Centre events space and also outside at 'Satoshis' BBQ and refreshment deck area.
Be sure to keep up to date with all our upcoming events on the Blockchain Centre Meetup group page. Join here: https://www.meetup.com/blockchaincentre/
Martin and the Blockchain Centre team.
Biggest ever Blockchain Centre event featuring Andreas M. Antonopoulos
Monday 24th July.
This was without doubt the Melbourne Blockchain and Blockchain Centre Meetup community's biggest and most successful event in history.
Arguably the world's most engaging and thought provoking bitcoin and blockchain speaker and author of not one, but two specialised industry books, Andreas delivered yet another memorable presentation.
Blockchain Centre would like to thank everyone (all 250 of you!) who attended this event at the very awesome Oneroof events space and a big thank you to everyone who donated to help The Big Umbrella and the Bean Good Cafe social enterprise.
The final total raised for The Big Umbrella was $2250 which was our biggest charity fundraiser to date. We look forward to more fundraising to help the The Big Umbrella in the work they do.
This event would not of been possible without the ongoing support Blockchain Centre's main corporate sponsors and official partners Blockchain Global and IBM Australia.
We would also like to thank www.acx.io, Brave New Coin, Get Paid in Bitcoin and Airbitz for their support of this event
An additional thank you to Bitcoin.com.au for their extra donation to The Big Umbrella fund raise.
For those who missed the event in person, or for those of you wishing to relive the experience, you can view Andreas presentation from the night on his YouTube channel.
https://www.youtube.com/watch?v=nYBKWrqR4I8.
To learn more about the great work The Big Umbrella do and how you can help them, visit: http://thebigumbrella.org/
Be sure to keep up to date with all our upcoming events on the Blockchain Centre Meetup group page. Join here: https://www.meetup.com/blockchaincentre/
Press Release Blockchain Centre & IBM
Blockchain Centre and IBM collaborate to help Australian developers and start-ups drive innovation
Melbourne, Australia, May 3rd, 2017: Blockchain Centre announced it is working with IBM to expand the blockchain ecosystem with a program that assists Australian developers and startups to collaborate and build solutions for new blockchain businesses.
Established in 2014, based in Southbank, Melbourne, the not for profit organisation Blockchain Centre has become the home for blockchain technology in Australia and having conducted hundreds of free education workshops and industry focused community events. 
As the world's first blockchain knowledge hub, the Blockchain Centre offers education, community events and outreach activities. It is also home to more than 15 companies which include some of the most innovative and profitable blockchain start-ups in Australia. One such start-up incubated at the Centre is Australia's largest blockchain asset backed exchange, ACX.io (https://acx.io/), powered by IBM Bluemix cloud infrastructure services. 
Blockchain Centre founder and Blockchain Global CEO Sam Lee said, "It's great to have IBM see value in the ecosystem we've built up over the last three years by engaging global blockchain talent through our centre. With our company's expanding global footprint and strengthening our collaboration with IBM, we look forward to establishing Blockchain Centres in more locations around the world." 
Blockchain Global (http://www.blockchainglobal.com/) have sponsored the Centre's operations since its launch in 2014. They are Australia's most well-known blockchain company managing a corporate consulting division, an incubator funding program for new blockchain startups in addition to operating international blockchain auditing and network infrastructure services. 
Other resident businesses at the Blockchain Centre include Brave New Coin (http://bravenewcoin.com/), Blockchain Edu Foundation (http://blockchainedu.foundation/) and Distributed Technologies Institute (http://dt.institute/).
Blockchain Centre Community Manager Martin Davidson said, "These are very exciting times for the rapidly expanding blockchain ecosystem. Our mission has always been to share blockchain education with all members of society by creating a physical space known as a blockchain knowledge and community hub. Blockchain Centre brings together like minded and passionate blockchain enthusiasts and entrepreneurs to collaborate on new blockchain businesses."
"We are proud to collaborate with IBM as we consider them like us, pioneers leading the blockchain revolution. IBM's Blockchain Garages are building solutions for enterprise and their support of the Linux Foundation's open source Hyperledger Project offers the developer community open access and transparency to contribute on numerous blockchain projects and applications across many different industry verticals."
"Blockchain is a new technology that enables businesses to interact and work together with a lot more trust by empowering organisations to digitise transaction workflow through a highly secure, shared and replicable ledger.  IBM is at the forefront of this technology and offers clients the full stack of blockchain solutions to meet their specific industry needs. Through our collaboration with the Blockchain Centre, IBM will continue to help developers and startups build solutions that will solve real business problems across industries and drive innovation," said Amanda Johnston-Pell, Chief of Startups, IBM Australia and New Zealand.
IBM is the second sponsor and partner alongside Blockchain Global to support Blockchain Centre operations. 
For more information about Blockchain Centre's activities, visit: https://blockchaincentre.com.au or email info@blockchaincentre.com.au 
Blockchain Global CEO Sam Lee interviewed on Sky News Business
Monday 1st May
Blockchain Centre founder and Blockchain Global CEO Sam Lee was interviewed on Sky News Business this week discussing the blockchain ecosystem and Bitcoins new all-time high price.
ACX 1st Anniversary and Mango Markets Launch Party
Wednesday 26th April.
Blockchain Centre's resident Blockchain backed asset exchange, ACX celebrated its first year of operations announcing over AU $600 million in bitcoins traded to date.
In just one short year, ACX has rapidly grown to 70% of the Australia bitcoin exchange market share by offering customers the most liquidity, deepest order book, lowest price and zero % trading fees when buying and selling bitcoins.
You can find more information the global Bitcoin market including exchange data by visiting Brave New Coin-
https://bravenewcoin.com/
for the best industry data, insights and analysis.
We wish the ACX team continued success in growing the Bitcoin and blockchain market here in Australia. To join Australia's fastest growing Bitcoin exchange platform, visit-  
https://acx.io/
To coincide with ACX's 1st-year birthday celebrations, founder and CEO Alejandro Betancourt announced the launch of Mango Markets, a new Venezuelan Bitcoin exchange which uses the power of the ACX.io white label Blockchain asset-backed exchange solution.
We wish Mango Markets the best of luck in building the Bitcoin economy in Venezuela, a country in dire need of a currency or digital store of value which not only holds its value against the costs of goods and services but actually has the potential to appreciates in value over time.
For more information and on Mango Markets visit at: http://mangomarkets.com/ or email its founder Alejandro- alejandro@mangomarkets.com
If you're interested in starting an exchange in your country or region or to find out more about the ACX blockchain asset-backed exchange white label solution, please email- info@globalbtc.com
Wednesday 22nd April.
This is was a one off special event at Blockchain Centre for the Blockchain, Fintech and startup community to hear about business opportunities in Hong Kong and beyond Australia.Associate Director-General Mr. Charles Ng and his team from Invest Hong Kong was here at the Blockchain Centre to share about business opportunities in Hong Kong and using Hong Kong as a platform for Asia and global markets, in particularly for financial technology start ups.
Associate Director-General Mr. Charles Ng and his team from Invest Hong Kong was here at the Blockchain Centre to share about business opportunities in Hong Kong and using Hong Kong as a platform for Asia and global markets, in particularly for financial technology start ups.
Mr. Charles Ng leads the Startmeup HK programme which aims to promote Hong Kong as a premier startup destination in Asia, attract overseas entrepreneurs to the city and help to build it into a leading destination and hub for innovation and entrepreneurship.Thanks to everyone who attended this really interesting event and
Thanks to everyone who attended this really interesting event and a big thanks to our special guests, Charles Ng and his Invest Hong Kong team.
Here's the link to access his presentation on the unlimited opportunities for startup businesses in Hong Kong now, and into the future.
https://drive.google.com/file/d/0B-ejNMIgUEwsUGhsNFRvMTM2TFE/view?usp=sharing
Blockchain Centre looks forward to continuing to build a working relationship with Invest Hong Kong regarding our global expansion plans. We'll be sure to update the community once we have more news..
Blockchain Centre takes part in The Big Umbrella's ReaL MeaL program
Wednesday 22nd March.
In follow up to our end of year fundraiser where we raised over $1400 for The Big Umbrella, Blockchain Centre community members took part in TBU ReaL MeaL activity to help show our friends on the street the #biglove The Big Umbrella Foundation are are famous for.
It was a massive night with over 200kgs of rescued food from friends of TBU OzHarvest Melbourne.
Thanks everyone for a great night and a big shout out to Alastair MacGibbon, the Prime Minister's Senior advisor on cyber security for joining the Blockchain Centre team for this great experience and helping us to give back to society.
If you'd like your organisation to take part in this awesome program, visit- http://thebigumbrella.org/projects/arm_corporate_team_building/
The Blockchain Melbourne Community Keeps Growing
The inaugural Hyperledger Melbourne meetup shows that the Victorian blockchain community is vibrant and GROWING.
Another full house event at The Blockchain Centre
Creating a centre of gravity around a Fintech vertical is hard work. That's why it's so impressive what the Blockchain Melbourne team have been able to achieve over a very short period of time. They have taken what 2 years ago was thought to be a esoteric niche and built a vibrant community around their passion for the vertical.
With the hosting of first Hyperledger Melbourne meetup they have shown that Victoria has a real hunger for blockchain tech — and it's just getting started.
On the night we heard from Matt Lucas from IBM's Blockchain Global Enablement team about the Hyperledger project, the road ahead for it, the Blockchain trends he is observing locally and globally and the work IBM are engaged in with clients around the world. It was a insightful talk that everyone in the room really enjoyed. Most found the demo of a live app on IBM's blockchain as a service (BaaS) to be hugely instructive as to how easy it now is to deploy a chain to production.
The Hyperledger Meetup Melbourne team have another massive event in the works already! So sign up to the meetup to ensure you don't miss the next event.
Victoria: The Home Of Digital Currency In Australia
The Blockchain Melbourne meetup group hosted an event to discuss the opportunities and challenges of operating a digital currency exchange in Australia. The event showed once again that Victoria really is the home of digital currency in Australia.
Another full house for the February Blockchain Melbourne meetup
If you've been paying attention to the recent price rise in bitcoin you might think that running a digital currency exchange is all 'rainbows and skittles'. However, this couldn't be further from the truth.
In fact, it can be a complex proposition — having to navigate an uncertain regulatory landscape, working with financial institutions that closely scrutinize your risk profile and having to build a platform that can withstand highly motivated hackers isn't easy.
These are just a few of the topics we explored at the February Blockchain Melbourne meetup.
To really deep dive on what it's like to run a digital currency exchange we invited our friends from CoinJar, Coinloft, Cointree and Buy A Bitcoin to talk about what it's like to run a digital currency exchange in 2017.
A great conversation about the challenges of running a digital currency exchange
The panel session highlighted some of the ongoing issues the industry faces in Australia. The panel called out regulation as an ongoing concern. More specifically, most on the panel highlighted regulatory uncertainty as a major issues in building a digital currency startup in Australia. Having said, this most were still bullish on the industry and could definitely see further growth opportunities.
A slightly more esoteric issue that was discussed by the panel was the ongoing issues that exchanges face with the lack of scaling of the bitcoin blockchain. It was noted by one exchange that they paid $10,000 in mining fees in January.
For the uninitiated, mining fees are a tax that those transacting on the bitcoin network pay to have a transaction entered into the bitcoin blockchain. The bitcoin blockchain has suffered from a clogging issue due to the size of blocks (currently 1mb). To ensure a transaction is recorded on the bitcoin blockchain those transacting can choose to pay a higher mining fee and this is a what exchanges are doing to ensure their customer's transactions are recorded promptly 'on chain'. This is proving to be a topical issue for the industry as many call for the block size to increase to accomodate, essentially, more transactions.
Beyond being a highly informative panel session, the event highlighted the depth of digital currency startup talent in Victoria. With 4 major digital currency companies located in Victoria it again highlights that this is the home digital currency and blockchain tech in Australia.
Also, it's worth highlighting the fantastic work of the Blockchain Centre in supporting the event and the continuing to champion the industry in Victoria.
Make sure you sign up to the Blockchain Melbourne meetup to keep up to date with the latest events and news in Blockchain tech here in Victoria.